Simon and Erin are on a Never Ending Voyage. They sold everything they had in England, packed light and went into the world. Imagine to just pack up your stuff in 10 minutes and move anywhere in the world! That is how they live. And Erin says, it is liberating, nice feeling. 3 years later they are still on the road and write an amazing blog. In the moment, when I spoke to Erin on Skype, they were in Palermo, Sicily. They call themselves digital nomads, so where there's internet, they live and work. On the way from UK to Sicily they bumped into small country – Slovenia. Read what Erin has to say about pretty Ljubljana, amazing Bled and their different life style, full of adventures.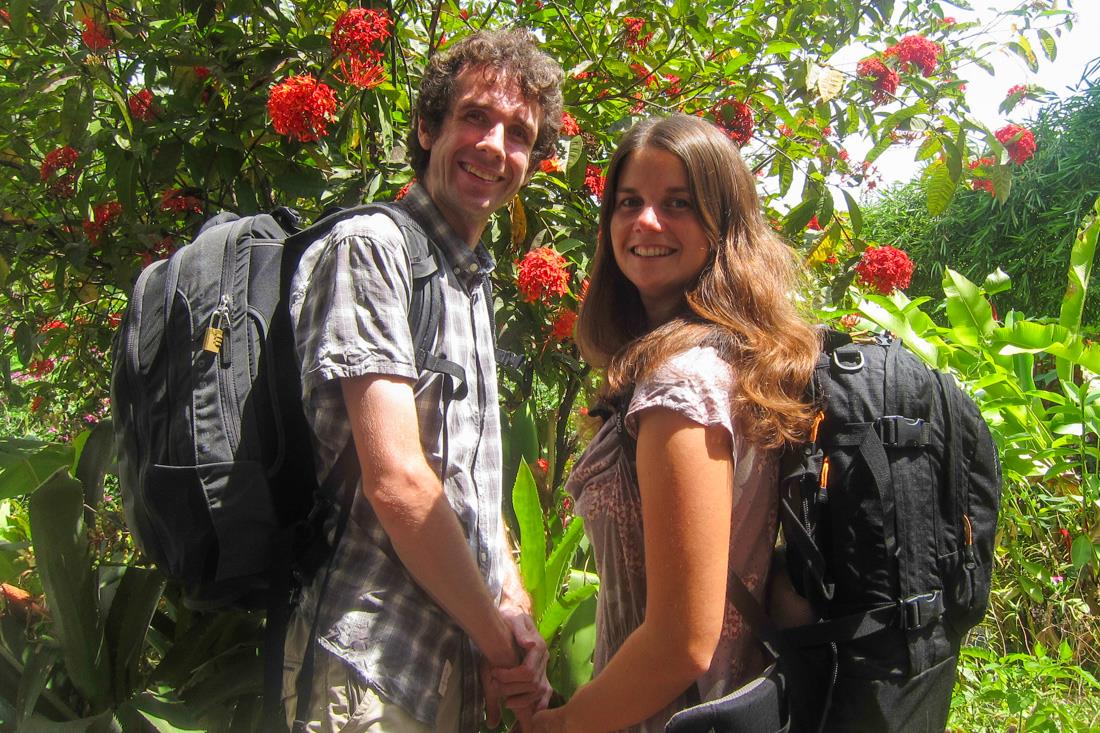 You and Simon are on a 'never ending voyage', as your blog is also called. One day you've just decided not to live like all the others. What contributed to the decision? What is your story?
I always wanted to travel. We did short trips in the past. And in 2008 I took a year out of my job, we saved up money and travelled around the world for a year. We got back to England in November and it was cold, rainy and dark. We really struggled to settle back to life in England. It was hard going back to working in an office, and having a normal routine life, when we had experienced so much when we were traveling. We were quite miserable and knew we wanted to travel again. Around this time we discovered digital nomads and found some people who were able to work from anywhere, as long as they had an internet connection. At the same time Simon started to do web design. We realised there is no reason we couldn't do that anywhere in the world. Then we just worked towards that, saved some money, sold our last stuff. We had the idea to start the travel
blog
, but we didn't start it until 10 days before we left the country. We just decided to head off with a one way ticket to Rio and figure it out as we get along. Now, 3 and a half years later we are still figuring it out.
How do you make your living? You call yourself digital nomads. What do you do?
It has changed from the beginning. The first year's main income was from Simon doing web design and development. Then after a year the blog started picking up and we started earning some money from advertising and sponsorships. That became the main earner, so Simon decided he wanted to do less client work and now
makes iPhone apps
. Those are our businesses at the moment, however, we are always thinking of new things.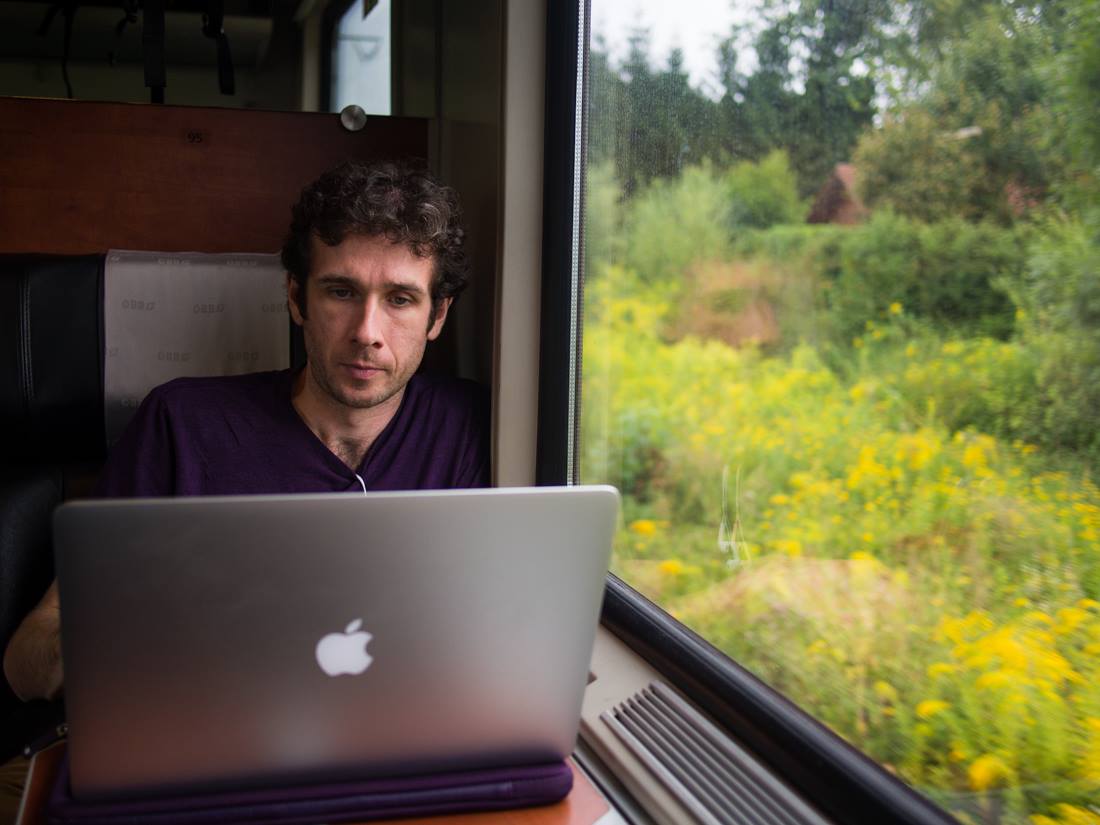 What advice would you give to young travellers who would like to change their lifestyle and make it more similar to yours?
I think you just have to make the commitment that you want it to happen and stop making excuses. Look at the problems and start making solutions. Most people don't have enough money to go travelling for a year. But it is about making travel the priority in your life. So the first thing you have to do is to write down every single thing you spend. In the early days we used to have a spreadsheet where we wrote it all down. Now we've made an app for it. It's called
Trail Wallet
; it's for travellers to track their expenses but you can use it before you leave as well. We think it is really important to know exactly what you're spending. Because then you find out, you spend so much money on coffee or going out drinking or buying clothes and stuff like that. You realise you are wasting money on things you do not really need, when you could be saving that towards travelling. Even for our first trip we saved up for about two years. That was quite a long time to cut out all of these things. But it was completely worth it… for us. It really depends on how important it is for you. It is not going to happen right away. But it gets easier. As you go on you don't even want to buy things anymore, you get out of the habit, and you realise why it is worth saving money.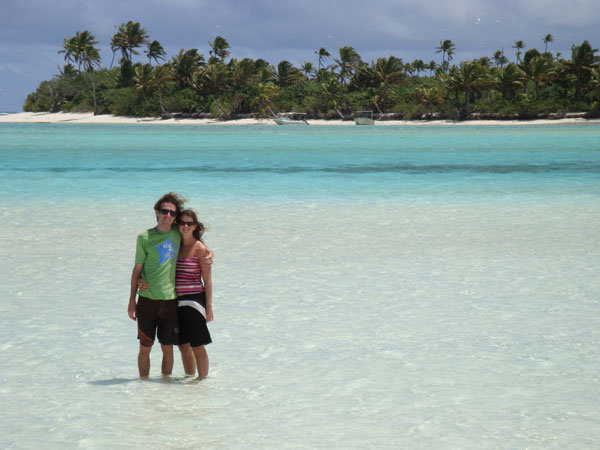 You've travelled all round the world. And you've stopped in Slovenia also on your way from UK to Sicily. What did you like about small Slovenia? You've even called it "Europe's Best Kept Secret"!
It is just that you do not hear much about Slovenia. We were surprised by how beautiful it is. The scenery is just astounding. The mountains, the lakes, the emerald waters… It is just amazing. We haven't been anywhere else in the world that has such beautiful coloured water that really makes it feel magical. And the architecture in
Ljubljana
is also beautiful. It is a beautiful country and also relaxed and laid back, it is easy to get around. People were very friendly. It just felt like an easy place to travel. We also love the food and wine. That was a surprise, because we've never heard of Slovenian food or wine till we got there. But we really enjoyed it. We are vegetarians and that can be a struggle when we travel,
but Slovenia was easy for us
.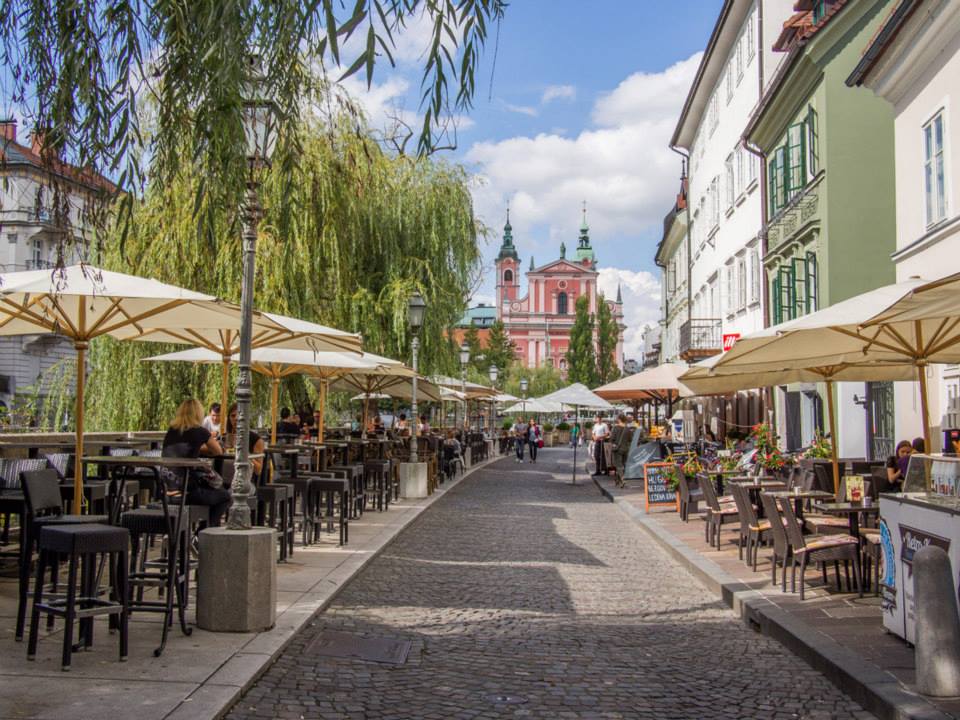 Was there something that impressed you that much, that you will return (I saw your plan for 2013 and Slovenia is mentioned)?
Yes, we've had that in our head for a while. A lot of things for 2013 changed, but Slovenia was in our minds. We really wish to go back. Basically everywhere we went in Slovenia, we were like: "Oh, we should come back here and spend a month." After our post about Slovenia everyone has been giving us recommendations of other places we should visit in Slovenia. We could spend a year there travelling. We were thinking how
lake Bled
would be a nice place to work, because is so beautiful and there is lots of hiking and other things we could do. The other thing we liked about Slovenia is that it is so affordable.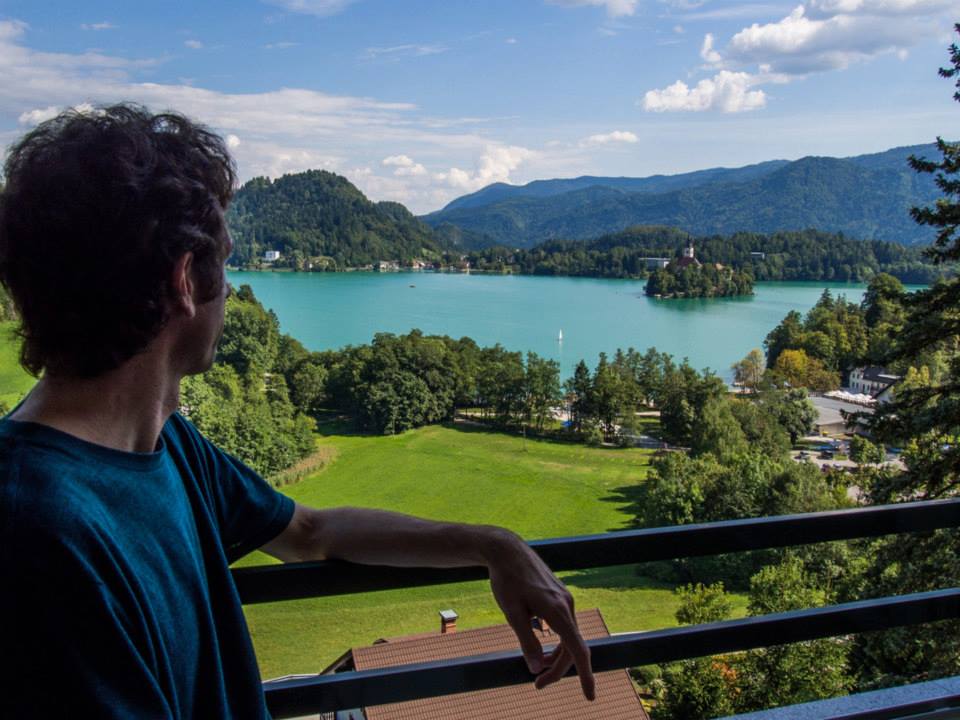 What every tourist should try, see, and visit in Slovenia?
The obvious ones are Ljubljana – it was really beautiful. We were saying it is the prettiest capital in Europe. We love how small and laidback it is. Of course lake Bled – we fell in love with it, because it's unique, it is no ordinary lake. There is just tons of stuff to do in the area. You can go horse riding, you can rent a boat. We did the emerald river adventure, went into the Julian Alps, and went rafting on the river Soča. That we definitely recommend. We also loved Vipava the wine region – a cute little village, no tourists around, excellent wine, and great food.
What about people, Slovenians? Were they hospitable?
We did find people friendly; most people speak English so it is easy to travel. Maybe it did help that we did things like the Ljubljananjam food tour in Ljubljana. We had local guides that took us to the vegetarian restaurants and round the city. It was really informal, like we had friends showing us around. Those experiences certainly helped. Everyone we met was nice to us.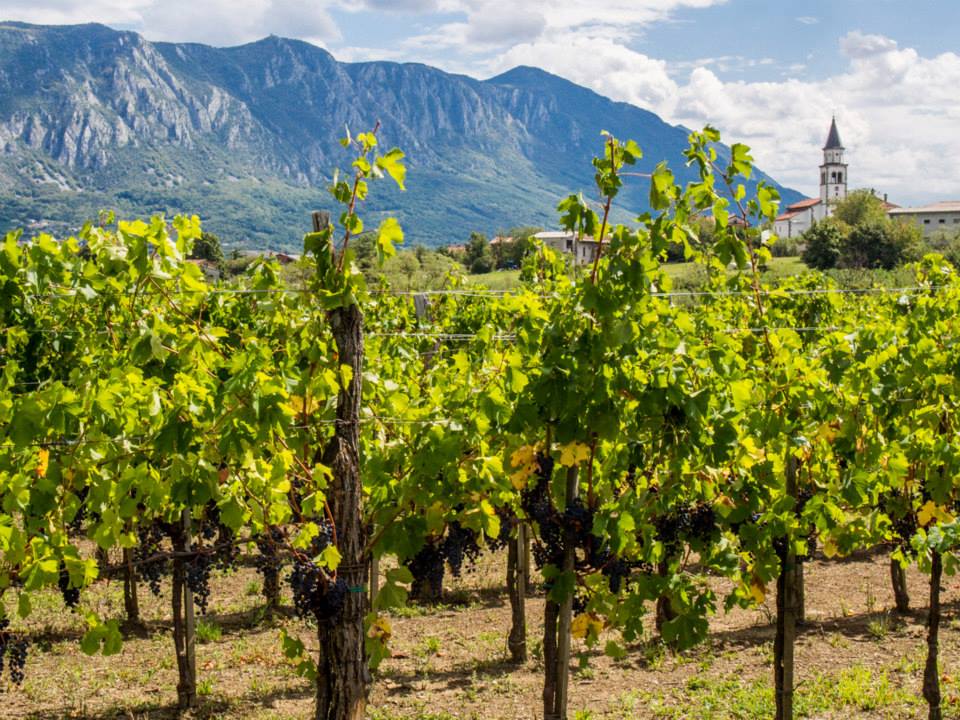 What is the most important thing when living 'on the road' like you two?
One thing I would say is to pack light. That makes your life so much easier if you're not carrying around too much stuff. We travel just with a carry-on bag, so we can take it on planes and we do not have to worry about checking it in. That made our life so much easier. Also on budget airlines we've saved a lot of money as we do not have to pay for our bags. If the bag is not heavy, it is also easier when you are walking around and trying to find a hostel.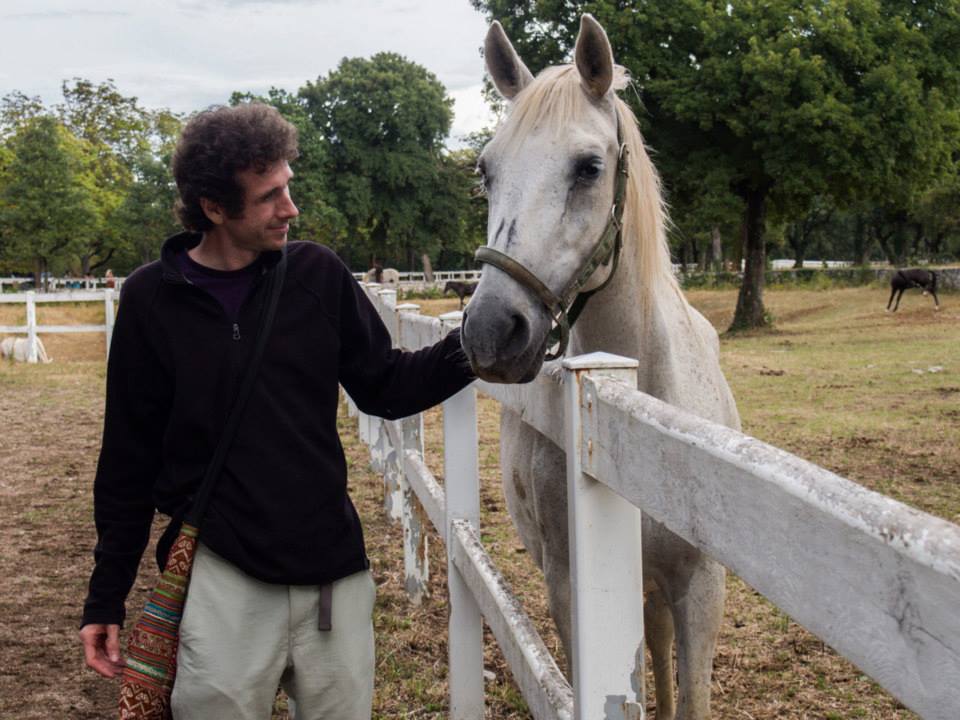 You two are like Cicero who said "Omnia mea mecum porto" (All that's mine I carry with me).
It is very liberating. We sold all our stuff in England. It was hard at first but once you do it, you feel really free. We can just pack up our stuff in 10 minutes and move anywhere we want in the world. That is a nice feeling.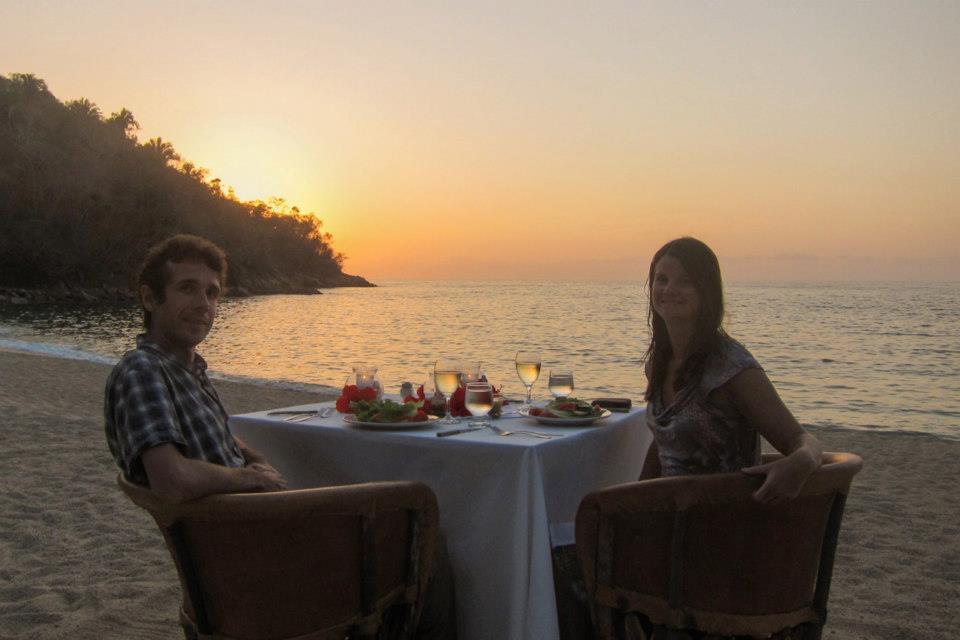 I ask that question every traveller and always get an inspiring answer. So, what would be your advice to all the youngsters that would like to travel the world like you, but are scared or think that money is a problem?
Travel does not have to be expensive. When you start looking into it, you can find lots of ways to travel really cheaply. You can go to places like India or Thailand, where you'll be amazed how cheaply you can live. There are other options we did like renting an apartment for a month. Or working in exchange for accommodation when you get a place to sleep and food. Often they are in the country side and there is not much to spend your money on anyway. It can be an amazing experience because it takes you to places where tourists do not go, you get to meet locals, and live like them. If you really want to travel there are lots of options you can explore. Money is not an excuse.