"It's such a big world out there. We should explore it while we still can. That we should respect and appreciate the environment this world gives us. It truly is a beautiful sight." Deep words of a 25 year old David Savery I've met in India. Young fellow from Middlesbrough, a town in north England, had enough of it all; quit his job he had for about 9 years and flew to Asia for a 9 month adventure. Strict vegetarian that loves his family and friends was enchanted by Asia, where he also met his girlfriend. And now he is on the road again, in Asia, of course. His likableness, calmness and readiness to accept any new challenge inspired me to chat with him.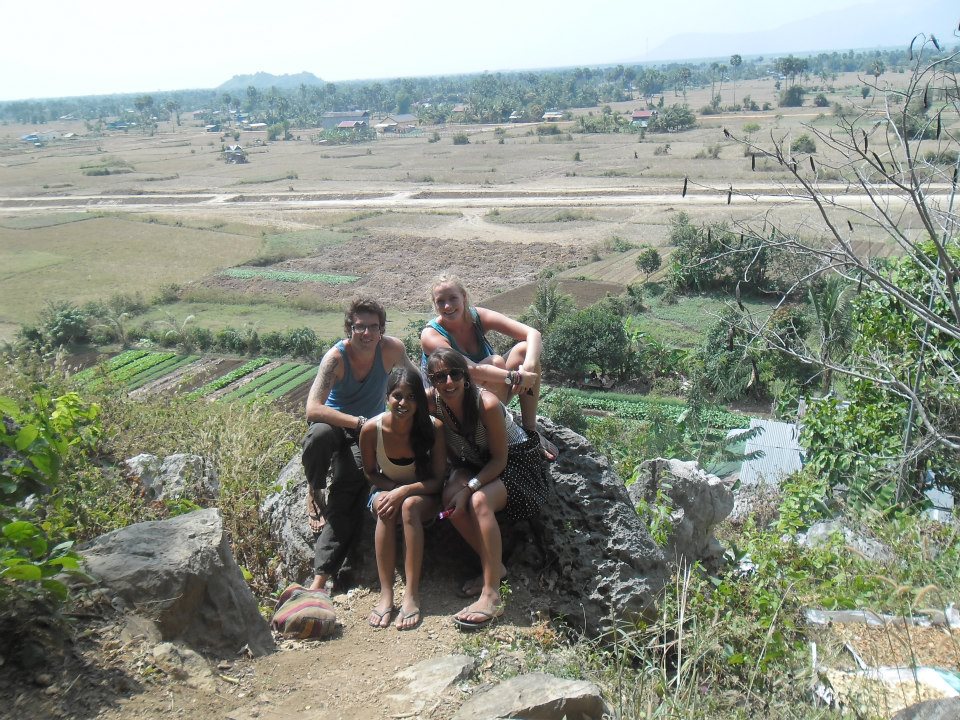 Why did you decided to travel?
I decided to travel because I was fed up with the routine of everything, and stripped enjoy work, I hated it. So with the money and time I now had, why not? So I was also really curious about other cultures, other foods, and meeting some new people. I also had family bereavement, my father passed away not long after coming back from a previous trip, that really taught me that tomorrow could be my last day, and to enjoy the things I loved doing, it was a wakeup call.
So you've packed your things and leave to Asia. What contributed to the decision that you visited this continent? Which places have you seen and what has made the strongest impression?
I went to Asia because it was the continent that intrigued me the most at the time; I didn't personally know many people who had been there, so I wanted to experience it for myself. I chose India as my first destination because I really loved Indian food, so why not go to the origin of this great and hearty cuisine. I also knew it would be one of the cheapest areas to go to, and I was planning to go for a long time, so to budget around that was pleasing to my bank balance. I went to India, Thailand, Laos and Cambodia in 9 months. All of them had special memories for so many reasons. I think that India made the biggest impression, as it was a former British colony there were a lot of British connections, and to learn about Mahatma Gandhi was a great and personal voyage. I read so many spiritual books that made me think about where I was going, and what I was thinking and feeling. I felt I had to learn what happened in the past years when the British ruled. It was interesting but also it was quite shocking what we did back then. I felt embarrassed sometimes. India has so many different religions, cultures, foods and places to visit, it felt incredible to be there. I was there for 4 months and can honestly say it was some of the most enthralling times of my life. I can't wait to go back.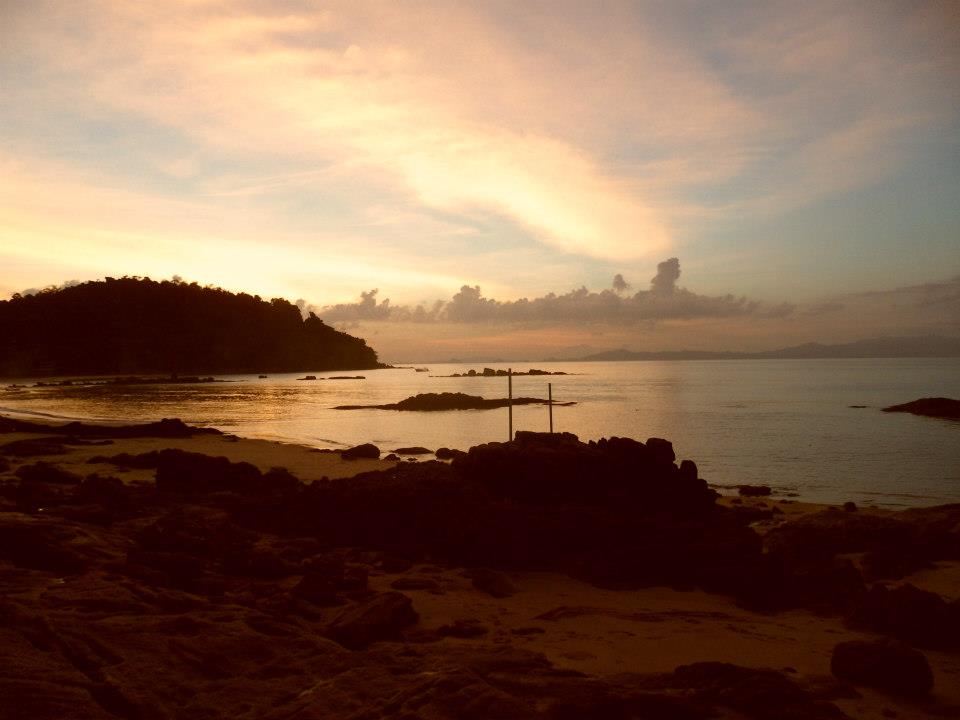 What would you say was the best thing that happened during the travel?
One of the best things that happened I think during those 9 months was meeting so many people that made a profound effect on me, and I really felt I made some great friends, one of them being my girlfriend who I met while in Cambodia.
Did you have any bad experience?
I didn't really have any bad experiences especially as I went on my own, but I always kept my wits about me, I was always careful and weary who to trust. You build up an instinct that you can trust. Trust your gut mainly.
What would be your message to all youngsters who are thinking to go but are still gathering courage?
My message to any young folk, who wants to go out and see the world, is just do it. Dive in at the deep end and see where you end up. Also have great respect for the country you are a guest in. As a Brit I learned that we don't have the best reputation, so I tried to give people a good impression of what we are like. Try the different foods, understand the customs, and take in what you learn. It will change you forever.
What did you learn out of this experience? What did it gave you?
I learnt I am a lot stronger than I thought. Friends and family back home would of probably thought I was nuts for going, especially on my own. Even I had a small doubt to actually live on my own and look after myself, but you learn how to, you have too. It gave me such a broader outlook on the world, and I appreciate people so much more. You learn something from everyone you meet and talk too. Take it in, and tell people back home, inspire them that they can do anything if they put their mind to it.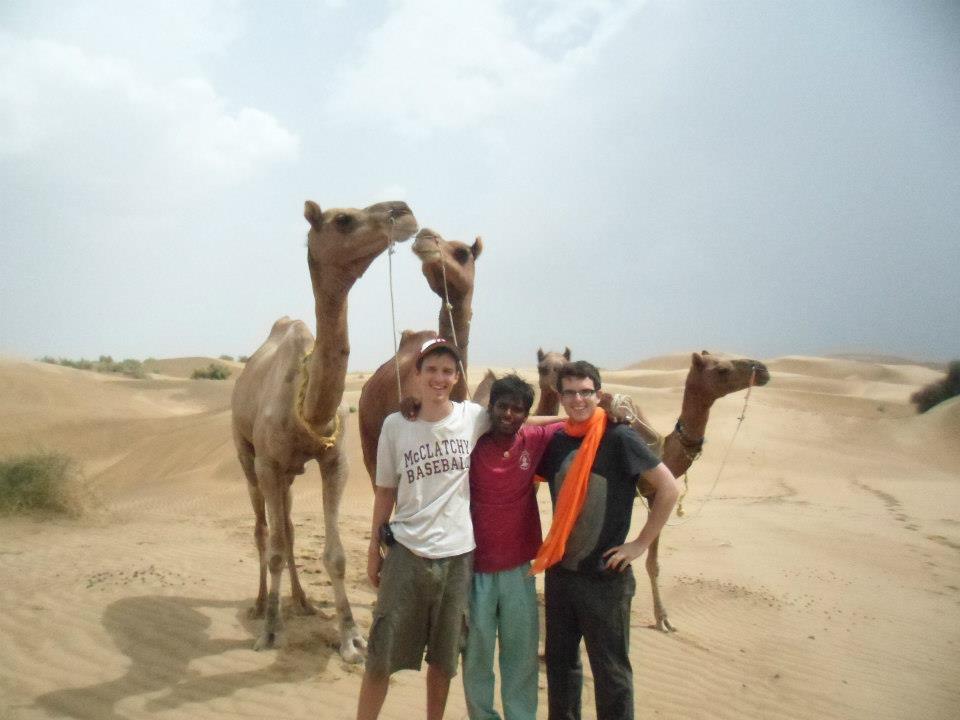 What is the most important when you travel for so long time?
The most important thing to remember is to keep in contact with home. It keeps you grounded, it reminds you that you have friends and family that think about you, that love you, and that you will see them again. Tell them all those great stories.
Why did you decided to travel alone? What are the benefits?
I travelled alone mainly because I asked most of my friends if they would like to come along. Most had careers and families to look after, which I can completely understand. But you are never alone really. The benefits are that you have your own time frame, you have your own path, and if you want to do a 30 mile trek you can, if you want to lay in bed all day and watch TV and eat pizza, you can.
Did you have any crisis? How did you beat the moments of weakness?
I had a crisis that I had to deal with, in December, about 6 months into my trip. My sister sent me a message telling me my cousin of 28 years old had passed away. I remember I was in Chiang Mai in Thailand and I had a decision to make: to go home and be with the family or stay and try to deal with it as best as I could. I was in limbo, and very hurt and confused. My uncle sent me a message saying my cousin would have wanted me to stay. So I did, and tried my best to come to terms with it, and try and be there for my family.
You are 'on the road' again. Tell us something more about it.
I began to travel again just a few weeks ago. I met my girlfriend in Singapore, than we went to Philippines, which is more expensive than we thought. But we are enjoying it, and have many ideas and plans to get through. I decided to go again because I got home and it was great to see everyone, to have a break from traveling. However, I felt I wasn't done yet; there were still places I wanted to go in Asia. I had some unfinished business.
One sentence that describes your experience the best is.
If I had to say one message, that best describes my experience, it would be from the author Elizabeth Gilbert: "If you are brave enough to leave behind everything familiar and comforting (which can be anything from your house to your bitter old resentments) and set out on a truth - seeking journey (either externally or internally), and if you are truly willing to regard everything that happens to you on that journey as a clue, and if you accept everyone you meet along the way as a teacher, and if you are prepared - most of all - to face (and forgive) some very difficult realities about yourself....then truth will not be withheld from you."